09/04/07 - Dallas, Texas, USA - advancis announced today the introduction of a new Readership Motivator component for publishers of online magazines and newspapers.
Designed specifically for publishers of magazines and newspapers, the Readership Motivator component results in more frequent and complete readings of a publisher's online content. Online magazines and newspapers take on a new format to draw readers and captivate them from the start of the article right up to the last word.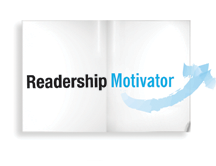 The component offers a clear departure from online publications that are difficult and unpleasant to read. Now, the spotlight remains on the articles, just like in a real magazine or newspaper.
Noted Claudie Clot, CEO of advancis, "online publications have failed to live up to expectations in part because they are too difficult to read. The experience is quite unpleasant even when you are offered the option to zoom in and out of pages to decipher the words. In fact, it is hard to imagine that magazines and newspapers would be around today had they been presented in this illegible format. The question has puzzled us for many years. In fact, even though we are one of the oldest online publication vendors, we always refrained from entering the online magazine and online newspaper markets because of this exact problem. The new Readership Motivator is a game-changing addition to our online publication product line."
The component is exclusive to advancis. Patent-pending.
Availability | The new digital brochure component is offered via advancis.com and the advancis advertising agency network. advancis.agency, agence.advancis, agenzia.advancis and advancis.agentur are part of the advancis network of advertising agencies which spans Germany, France, Italy , the UK and the US. Since 1999, advancis has made its mark by helping large companies and companies with premium brands achieve above-average results on the Web without putting their brands and eBrands at risk.

Note to editors
For further information, contact the advancis marketing department at:
(US)
(EU)

or online at http://advancis.com/Digital_brochure/